Although the decision of whether or not a given seat is considered to have a limited view is made by the venue, any ticket sold with an obstructed view must be labeled as such on our site.
How will I know if my view will be obstructed or limited?
Listings with obstructed views will have a note letting you know the view is blocked, and they can be excluded when browsing listings by filtering your search to Exclude Obstructed Views (see images below). You can also check your ticket by viewing the PDF in the Tickets section of your SeatGeek account.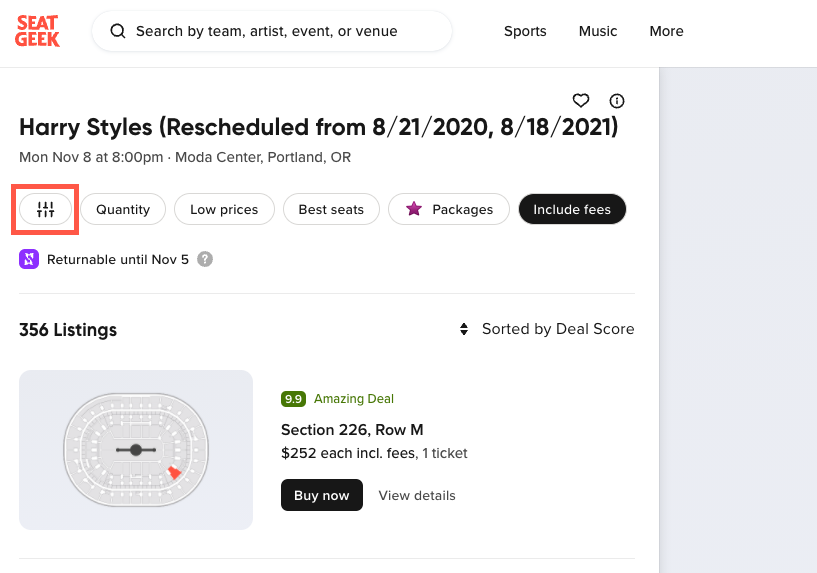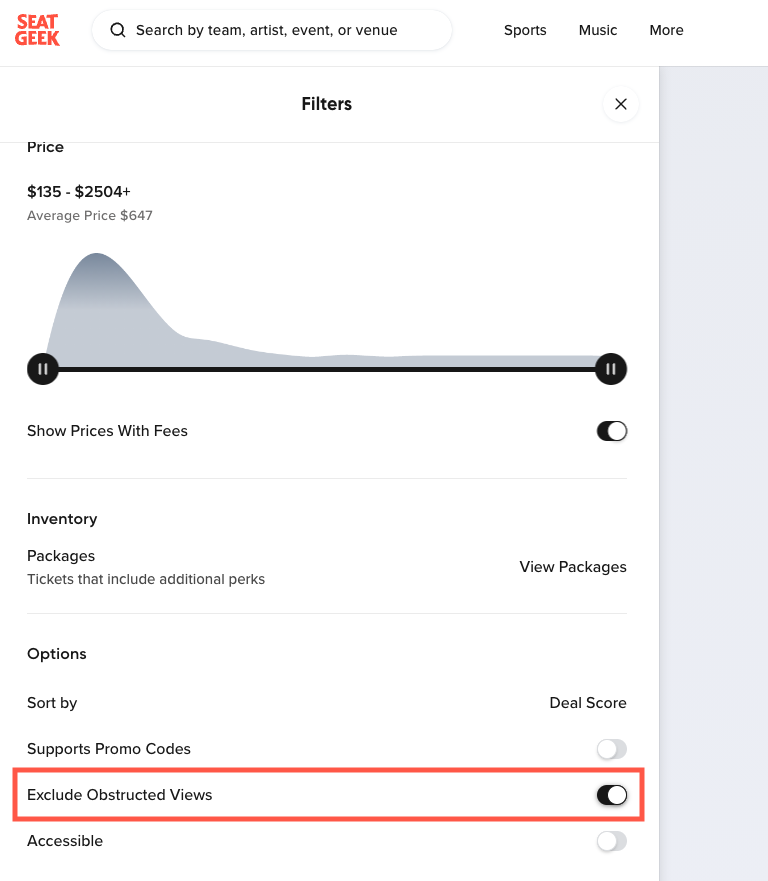 What if a seat's view is obstructed or limited but it isn't labeled on the ticket?
If a venue has designated a ticket as an obstructed view and the seller does not list it as such, we would consider this a failure to meet our Buyer Guarantee. That said, not all venues designate obstructed views in the way that we would hope they would. Older venues, in particular, might consider a pillar blocking the view to be a part of its historical value and will not consider the seats obstructed. In these cases, we are unable to offer refunds.