You can verify your phone and email address by heading to the Settings page of your SeatGeek account. Click Verify Email and follow the prompts in the email that you receive to verify your email address.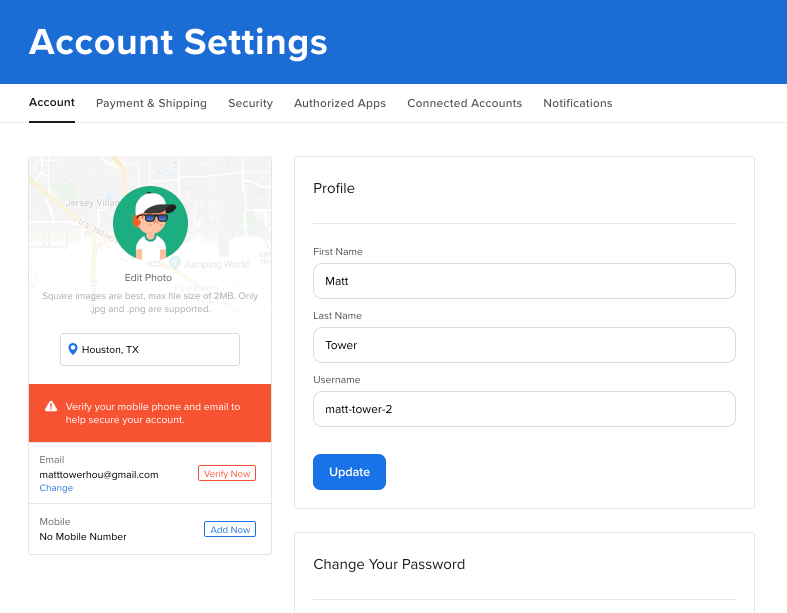 To add your phone number, click Add New. Enter the verification code that you receive and you'll be all set. Adding your phone number helps verify your account and is required to sell tickets on SeatGeek Marketplace.
Note:
We can only verify phone numbers from the United States.
Having trouble verifying your account? Try logging in and out of your account and refreshing the page. If you're still having trouble, contact us by heading to the Me tab of your SeatGeek account. Scroll down and tap Support. Click here to see how.