In sports like baseball, hockey, and basketball, each team plays a set number of games at home during a playoff series. Since the games for a season have to be announced before the exact matchups are known, events will be shown with the home team and the number of the projected home game.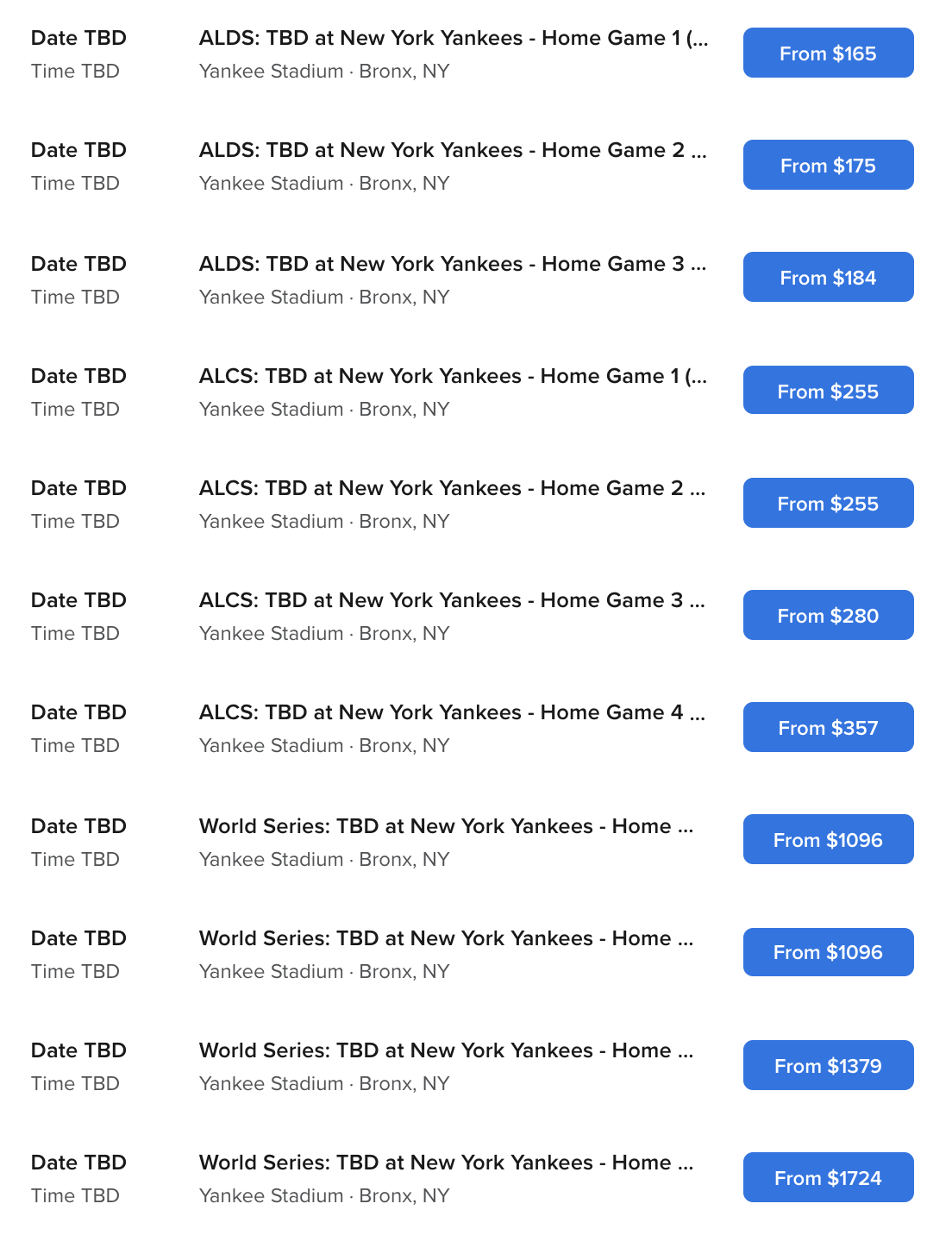 It's important to note that Home Game 1 for a team can be game 3 of a series. This information is determined by the team that has home-court advantage and is not known until the match-up is finalized. Often in tandem with home games being decided, the exact dates for the games may change as well. This means that dates that were TBD or set for a specific date may end up changing.
If a date of the game changes, the tickets will remain valid for the game that they were purchased for. If you're unable to use your tickets for the new date, we recommend listing your tickets for sale on the SeatGeek Marketplace.