Note:
Because of the intricacies of COVID-19, some VIP package merchandise items may not be sent to you until after the event. Your tickets, parking and any element of your package that needs to be redeemed at the event will still be delivered in time for your event.
SeatGeek offers VIP packages for fans who want an exclusive experience! We work with third parties to provide amenities like merchandise, transportation, lodging, and more. Click Packages on an event page and then choose the package(s) that interest you to see all available listings.
1. Click Packages.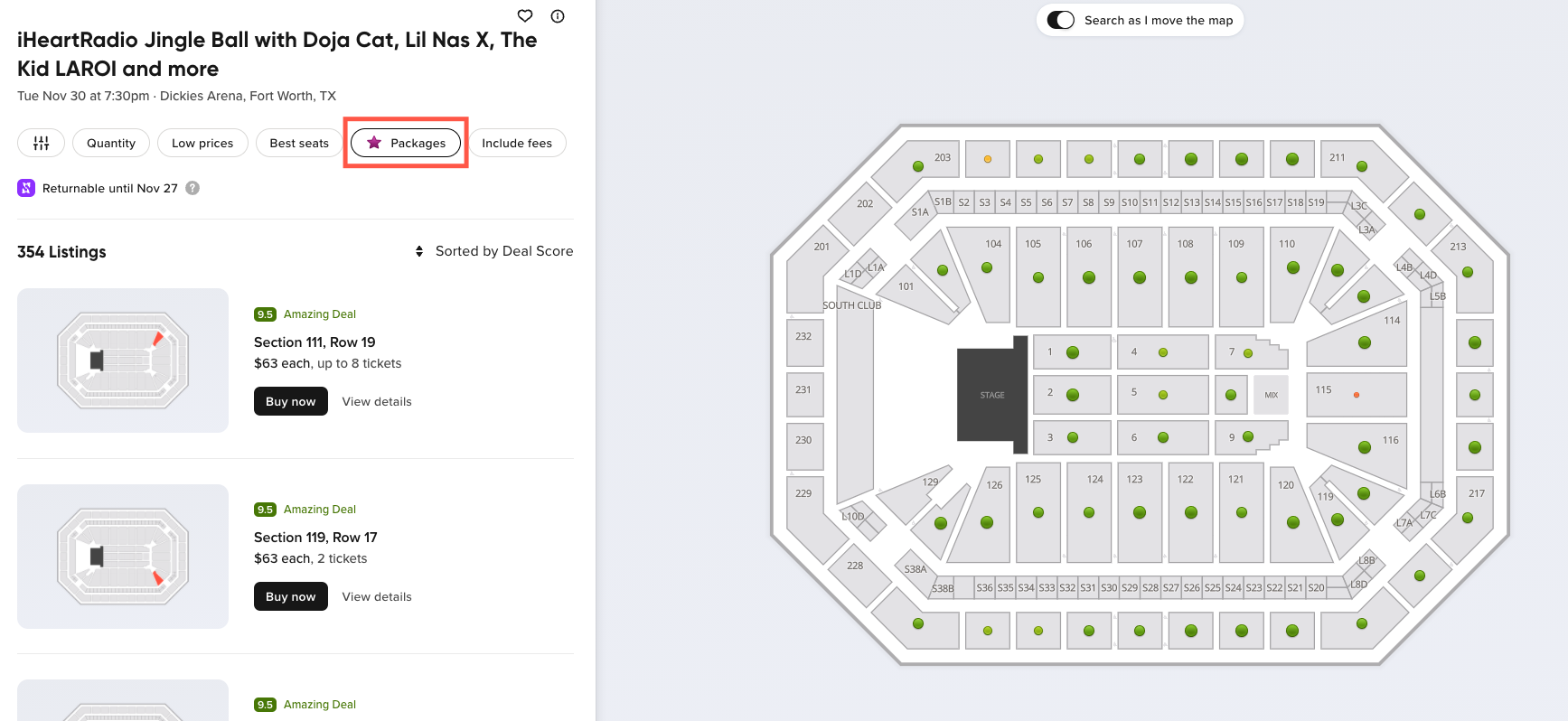 2. Choose the packages that interest you.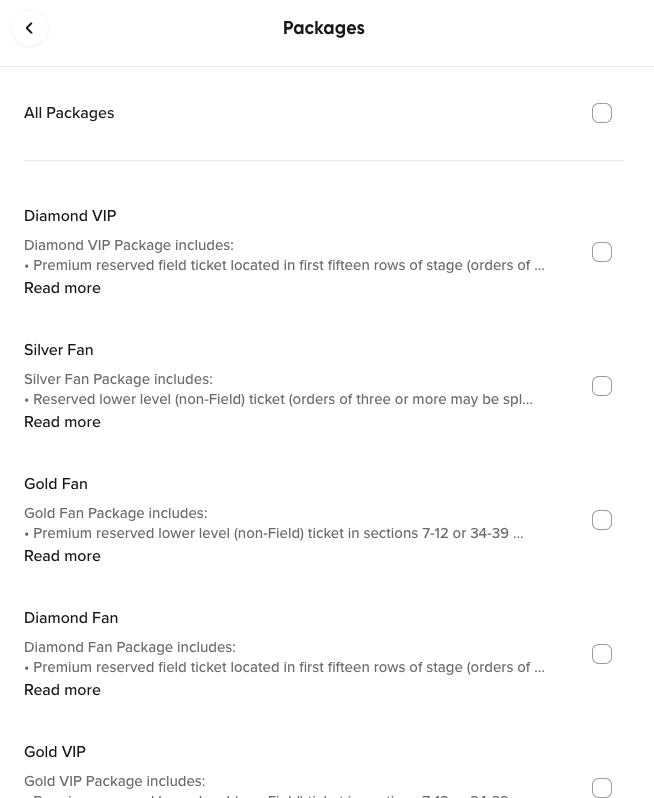 3. View and compare available listings.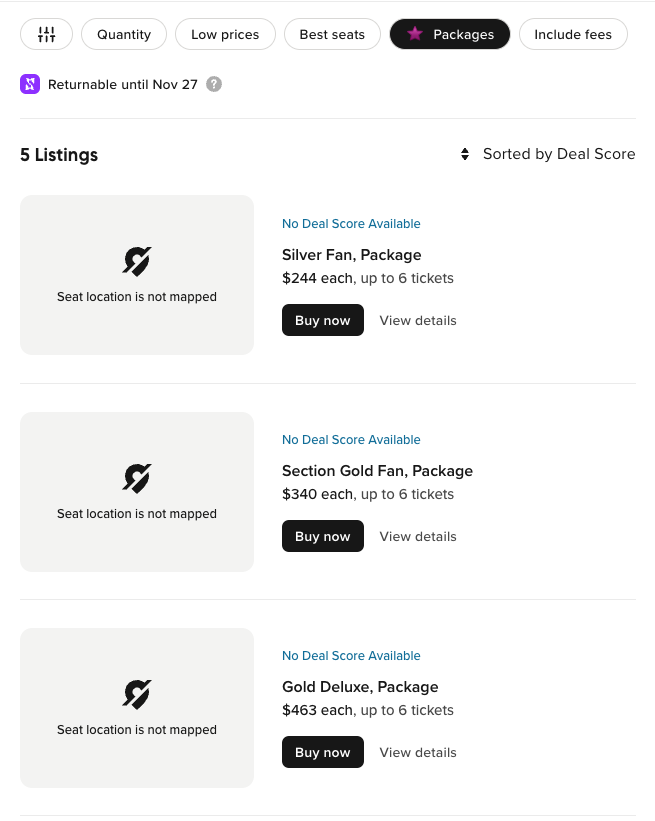 The seller of your tickets will contact you directly to provide additional information about how the items in your VIP package will be delivered. Some amenities may be shipped while other items may be digital, like an album or experience-based, like a limo-ride to the event!
Why don't some VIP Packages show up on the venue map?
Some VIP packages may not be displayed on the venue map because they have a range of seats available, but they will display a more detailed explanation about the package when selected, including the general seat location.
What if the event is canceled or postponed?
If an event is canceled, you'll receive a full refund for your order as per the SeatGeek Buyer Guarantee. You'll be refunded for the cost of your order, minus any concert merch or items that need to be shipped back. You can ship the additional items back to the seller for a full refund!
If the event is postponed then you can contact the seller for more information. The seller's contact information can be found in your confirmation email.